17 results
Ronica Miles is a CIA agent who was appointed as Cody Banks' handler during his first official mission. She mentored, encouraged, dumped him, and kicked him out during his mission, and became his partner after

Cody Banks is a 15-year-old (16 in the second film) bullied teenager who doubles as a junior agent for the CIA. In Agent Cody Banks his handler was Ronica Miles. His love interest

Natalie Connors is Cody Banks' love interest in the first film. She is the daughter of Doctor Connors. She is played by Hilary Duff. Natalie is Caucasian-American. She is female. She is 15 years

Welcome to the wiki. We're a collaborative community website about your topic that anyone, including you, can edit. Click the edit button at the top of any page to get started!==Agent Cody Banks

Lord Duncan Kensworth was a corrupt English lord and distinguished scientist. He teamed up with Victor Diaz and Dr. Santiago to try and take over the world with mind control technology. He is the husband

Emily Sommers is a covert operations officer for Scotland Yard. She has an extensive martial arts background and is very skilled in Kung Fu. Sommers speaks six languages such as Japanese. She is Cody Banks

Doctor Albert Connors is a brilliant man and the creator of the nanobots in the first movie. He created them for ERIS under the impression that they would fund him while he got to choose

Victor Diaz was a rogue CIA agent who is in charge of a mind control program. He defected from the CIA when he was passed over for a promotion to director. He teamed up with

Lady Josephine Kensworth is the wife of Duncan Kensworth until he told her that he was divorcing her later in the film and a patron of the musical arts.She is played by Anna Chancellor

Derek Bowman is a CIA agent based in London. He was Cody Bank's handler during his London mission. After the mission was a successful Bowman is promoted to the head of the camp that

Kumar is a CIA agent who serves as Derek Bowman's right-hand.he services as a driver and as mission support. He is played by Rod Silvers

Mr. Banks is the father of Cody and Alex Banks. He is portrayed by Daniel Roebuck. He mistreats Cody because he shirks chores and homework. When Cody's family hears about the offer, Mr. Banks

Agent Cody Banks (2003), Agent Cody Banks 2: Destination London (2004), Agent Cody Banks 3: Save The World (2005), Agent Cody Banks 4: Last Case (2007), Agent Cody Banks 5: Trip To Tokyo (2009), Agent

The Robotic Beanie Babies are a mothballed CIA project.They are small attack drones programmed to activate when a person claps.

Explosive Mentos are a CIA spy gadget used by agent Cody Banks. They are activated by the candy and sticking it onto a surface and waiting for it to explode.

The Flashlight Bazooka is a weapon used by Victor Diaz. It is a gadget that appears to be a normal flashlight but converts into a rocket launcher.
Related Community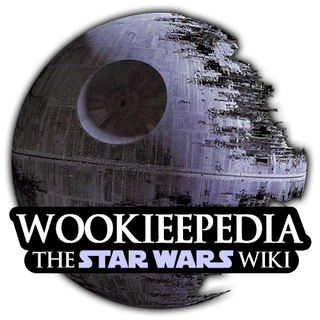 movies
100K
Pages

100K
Images

1
Video
Wookieepedia is a wiki-based online encyclopedia that contains detailed information about the Star Wars universe, including movies, books, video games, characters, locations, technology, weapons, vehicles, and everything in between. Founded in 2005, Wookieepedia has over 175,000 articles, covering everything from the…
View More Wikis